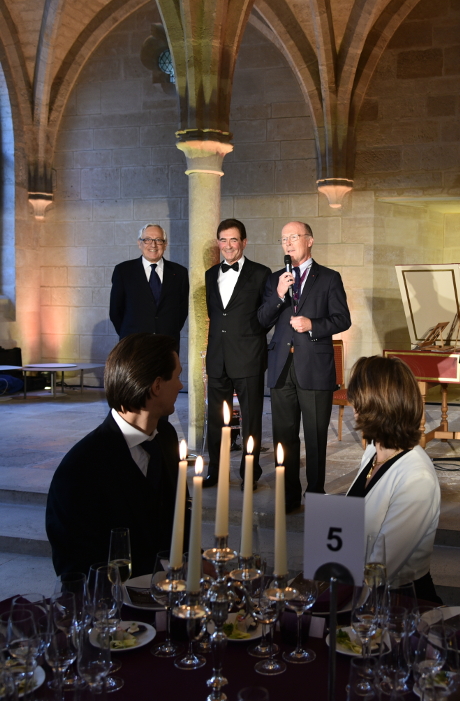 Soirée annuelle (intervenants)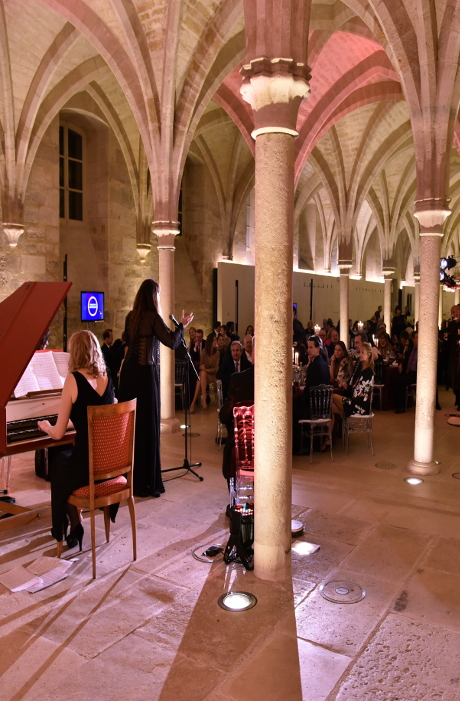 Soirée annuelle (concert)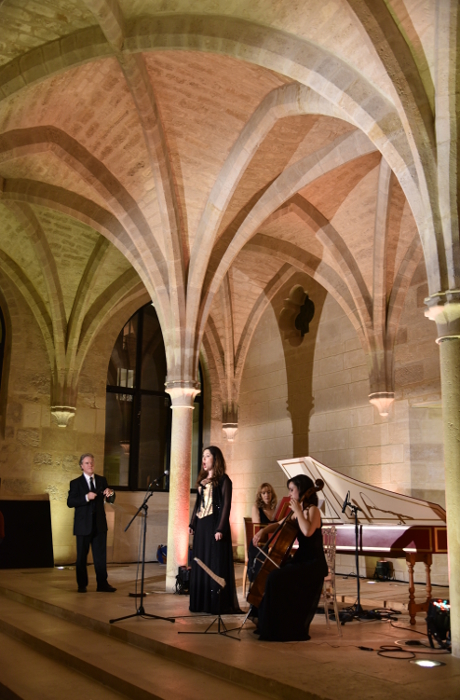 Soirée 2016 (artistes)

23 May 2016
Annual dinner 2016
On 23 May 2016, in the heart of the vast nave of the Collège des Bernardins, the Foundation's Circle of Friends met for the annual Hippocrène Foundation Friend's Dinner.
Since 2008, after 4 years of work, the Collège des Bernardins has once again become a place for research and study of the Church and of society, as it was when it was created in 1245, the difference being that it is now open to all.
At this evening event, hosted by Mr Richard Flahaut de la Billarderie (Heritage Conservationist and Art Historian), guests had the opportunity to hear addresses by Mr Hubert du Mesnil (Director of the Collège des Bernardins) and Mr Jimmy Roze (President of the Circle of Friends of the Hippocrène Foundation) and enjoy a musical interlude conducted by Dominique Probst with performances by Jacqueline Charaud (harpsichord), Tatiana Probst (soprano) and Julie Sevilla-Freysse (cello).
The 180 Friends attending the event made it possible to provide full funding for not only the Hippocrène Prize but also the Young European Award.