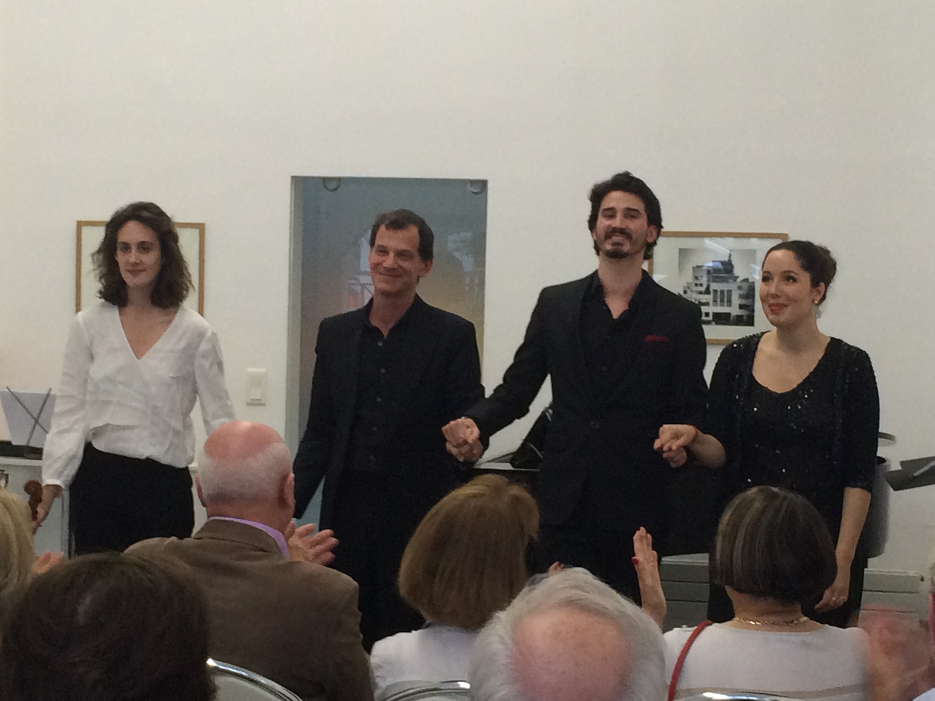 Concert 2016 (visuel)

21 June - 22 June 2016
Musiques en fête !
On 21 June 2016, the Hippocrène Foundation hosted "Musiques en fête!" "
A concert prepared by Dominique Probst and interpreted by Fiona Monbet (violin), Tatiana Probst (soprano, piano, percussion), Jérémy Duffau (tenor), Jeff Cohen (piano and arrangements) and Dominique Probst (percussion and artistic director).
This year Dominique chose to surprise us with a particularly original line-up featuring works by 11 composers (7 of which were European) including classical music, comic opera, songs from musicals, operettas, ragtime and contemporary music.