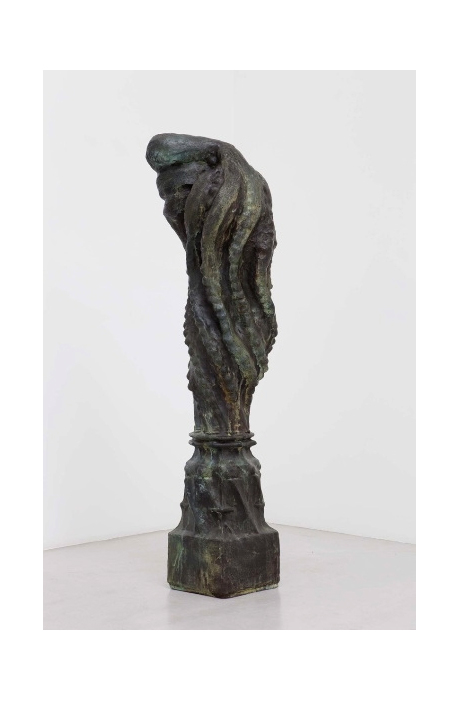 Johan-CRETEN
La Colonne / De zuil, 2010 , Sculpture en bronze à la cire perdue, signée, tamponnée, numérotée, datée. , 150 x 45 x 35 cm. Photo © Guillaume Ziccarelli, courtesy l'artiste et Galerie Perrotin, Paris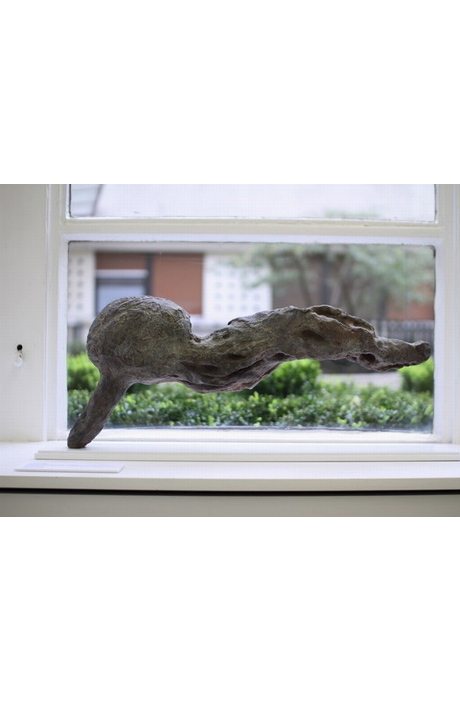 Johan-CRETEN_
La Langue, 1989 , Sculpture en bronze patiné à la cire perdue. Edition de 8, signée, tamponnée, numérotée, datée, sur un socle en bronze , 27 x 65 x 15 cm Photo Bruno Lapeyre / Fondation Hippocrène, courtesy l'artiste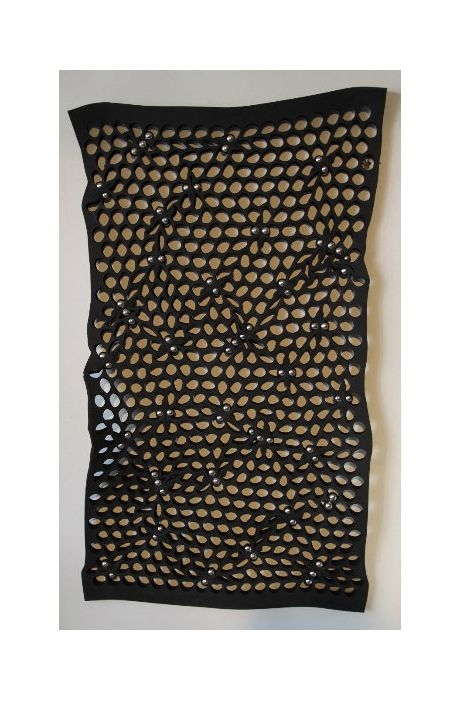 Michel-FRANÇOIS
Froissé , 2010 , Caoutchouc, aimants chromés , 100 x 106 cm © Courtesy l'artiste & Kamel Mennour, Paris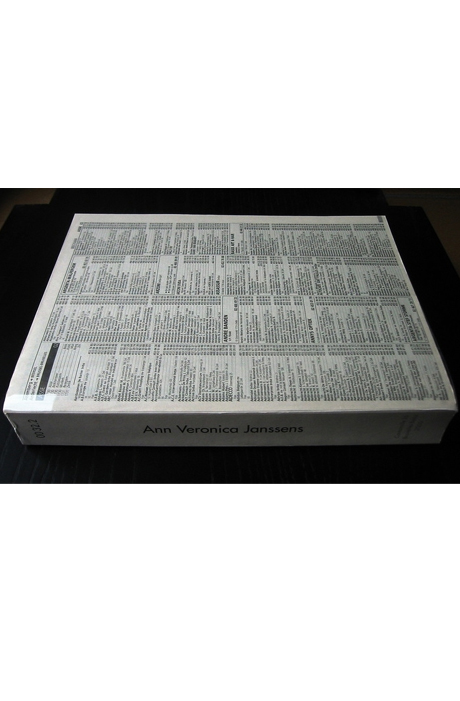 Ann-Veronica-JANSSENS
00 32.2 , 2010 , Courtesy l'artiste & Camille von Scholz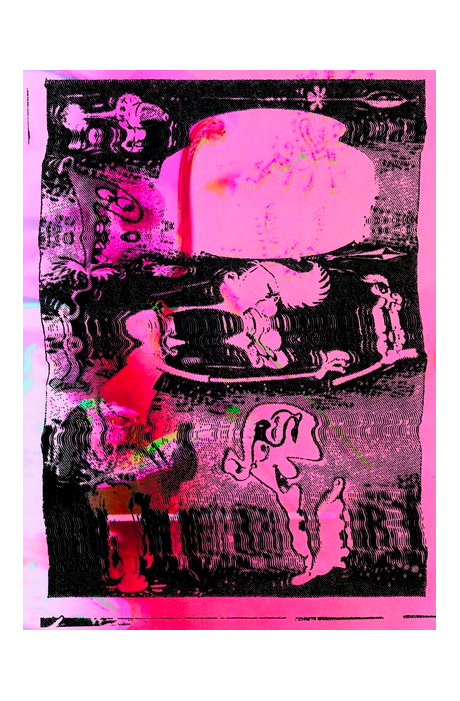 Benoit-PLATÉUS
UAD3, 2008 , Impression jet d'encre , 136 x 180 cm © Courtesy l'artiste & Galerie Baronian_Francey, Bruxelles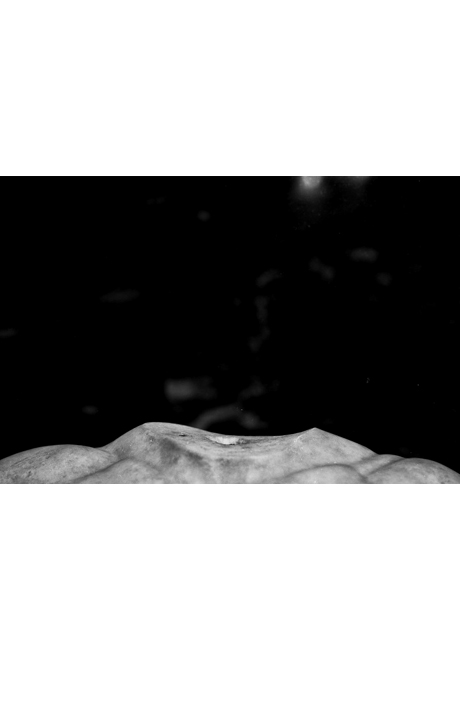 Fabrice-SAMYN
Untitled (Louvre I) , 2008 , Tirage photographique au jet d'encre, 40 x 60 cm , Edition 1/3 © Courtesy l'artiste & Meessen De Clercq, Bruxelles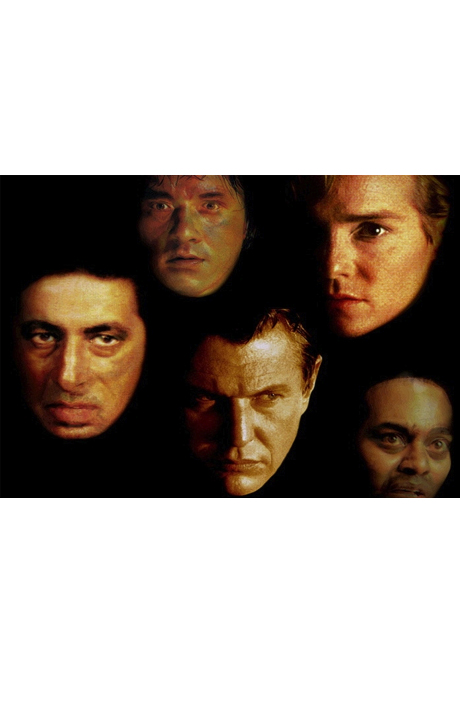 Koen-THEYS
Starring, 2003 , Image de l'installation vidéographique pour 1 projecteur, 14 minutes (en boucle). PAL – couleur – muet. , Réalisation & production : Koen Theys. Assistance : Dimitri Riemis. Co-production : ministerie van de Vlaamse Gemeenschap. © Courtesy de l'artiste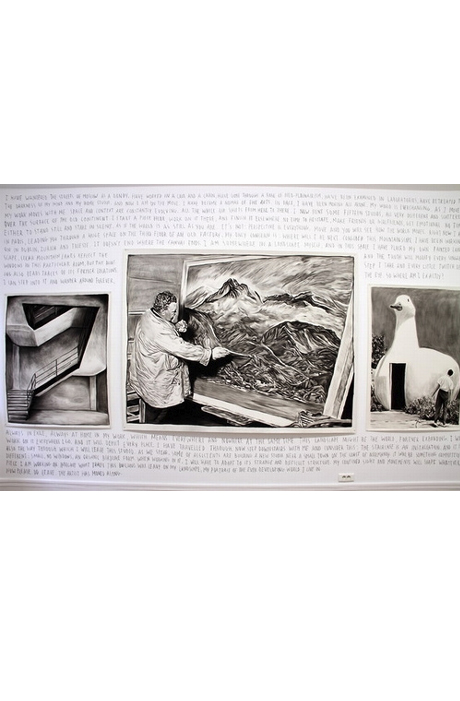 Rinus-VAN-DE-VELDE
The Nomad (série), 2011 , Fusain sibérien sur papier , 99 x 150 cm Photo Bruno Lapeyre / Fondation Hippocrène, courtesy l'artiste & Galerie Zink, Berlin.
2011
Propos d''Europe 10.0 – Des artistes belges
Some people wonder if Brussels is still a Belgian city, considering how symbolic it has become of supranational European institutions. Through this exhibition, we want to show that there is indeed a strong Belgian identity, benefiting from a European and international dimension that does not call into question its integrity.

This year for Propos d'Europe, Belgium is in the spotlight; seven of its contemporary artists are being showcased. They were born or work in Belgium and have exhibited their pieces in a wide range of countries, including Germany, France, Italy, England, Switzerland and the United States.

Upon seeing the works, it is striking to note the prevalence of the graphics, with evocations of comic books and musings on humanity, space and time. Spectators imagining the origins of these pieces are instantly transported away from Southern Europe, whose colours and ambiances are not reflected, and taken instead to Northern Europe. What they are seeing does not seem to be the work of German or English artists. When we take a closer look at the lines and themes before us, we perceive the sensibility characteristic of representatives from the Belgian arts scene, whose originality is fully expressed.

These pieces are so real, and so European. We can take the example of Starring by Koen Theys, which shows five faces whose eyes follow those of the beholder. Observers are annoyed, because just as they lean towards one of the faces, they get the impression that the others are staring in their direction and they have to face all of these gazes at the same time. This piece is without a doubt a metaphor of what may be felt by non-Europeans who, to reach out to Europe, must necessarily reach out to a given nationality – Italians for example. They must have the impression that German, Spanish and French people are all frowning down on them. The harmony of perspectives without the harmonisation of thought is a great challenge for Europe, to which Belgium is fully committed.

We would like to thank Jeanette Zwingenberger for bringing together the artists and pieces that are set out before you. We are delighted to be holding this exhibition in partnership with the Centre Wallonie-Bruxelles and the Flemish Delegation, and are extremely honoured that the Belgian Embassy in Paris granted its high patronage to Propos d'Europe 10.